About us
Transport solutions for livestock and bulk feed trailers
Transport designed to respect animals

Since 1978 we are livestock trailers manufacturers, adding every day to our sales network new customers from every corner of the world. Light alloy and galvanized self-supporting frames which are able to maintain and carry heavy loads distinguishes Pezzaioli trailers from all others.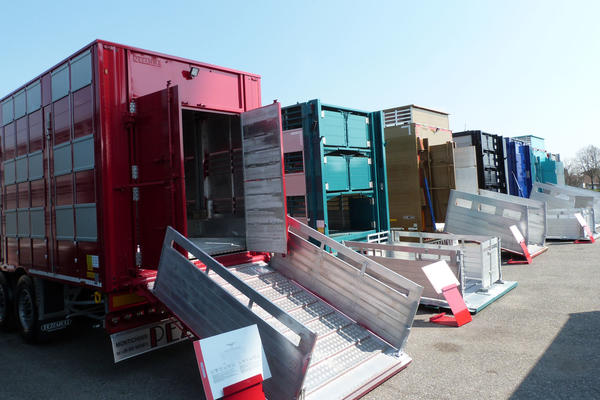 A Wide choice and personalization of build

Our trailers can integrate with extra accessories so as to improve animal comfort during transport: automatic drinking systems, forced ventilation system, personalized access ramps, removable floors and dividing gates, temperature control systems and GPS monitoring system. All Pezzaioli trailers are built with 2, 3 or 4 movable floors, which can also be operated by remote control, so as to ease the operators work.